---
Welcome to Julie Frahm Glass Jewellery.
Timeless, modern jewellery created from glass.
---
I love to make beads from old discarded glass objects such as gin and wine bottles, perfect for people who like to wear something a little bit different, while helping to save the environment at the same time!
Please feel free to contact me if you would like to order a special piece of jewellery from a sentimental glass object.
---
Day 24. These enamel copper tubes were leftover from a project last year, but they looked so pretty with the recycled glass beads made from a Banrock Station wine bottle,…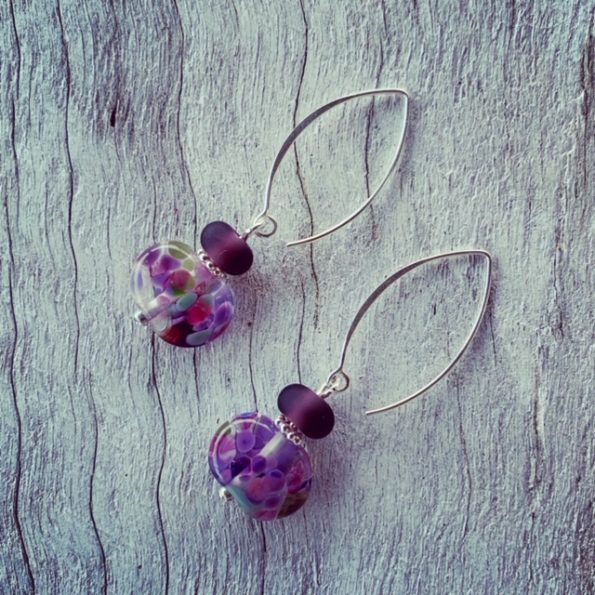 Day 23. Today's earrings feature beads made from the Hendricks Gin Limited Release purple bottle, and a Banrock Station wine bottle embellished with purple frit. Love the contrast with the…
Day 22. Sorry, didn't have access to the internet yesterday, but I did make these earrings. The beads are made from Bombay Sapphire and Tanqueray gin bottles.
---
Featured products from my online shop:
---

SaveSave
SaveSave
SaveSave
SaveSave