---
---
Welcome to Julie Frahm Glass Jewellery
"I love to make beads from old discarded glass objects such as gin and wine bottles, perfect for people who like to wear something a little bit different, while helping to save the environment at the same time!" – Julie Frahm
Please feel free to contact me if you would like to order a special piece of jewellery from a sentimental glass object.
---
New Gin and Tonic earrings available in my online shop:
---
*NEW* gin and tonic earrings will be heading to @pepper_street_arts_centre for their "reuse" exhibition as part of the Adelaide Fringe Festival. The earrings on the right are 4cm long, which…
The Gin and Tonic range of earrings now features beads made from five different gin bottles! Bombay Sapphire, Citadelle, Tanqueray, Hendrick's and Hendrick's Summer Solstice.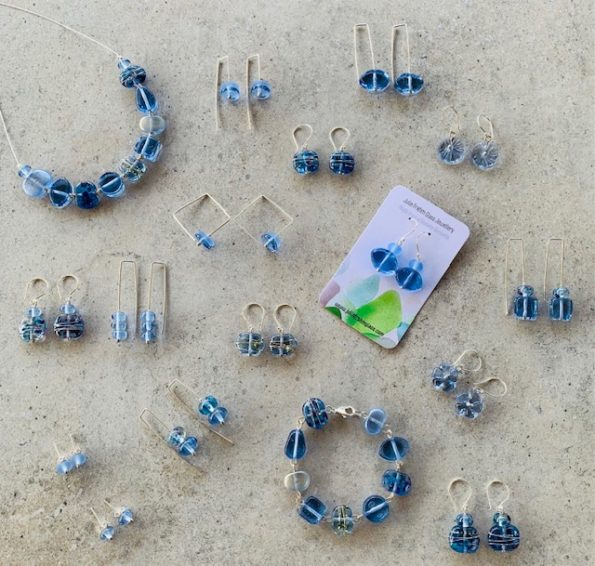 This is a sneak peak of the collection of Citadelle Gin jewellery that will be going online soon. A mix of long and short earrings, plain and patterned beads, a…
---

SaveSave
SaveSave
SaveSave
SaveSave