"I love to make beads from old discarded glass objects such as gin and wine bottles, perfect for people who like to wear something a little bit different, while helping to save the environment at the same time!" – Julie Frahm
Please feel free to contact me if you would like to order a special piece of jewellery from a sentimental glass object.
---
Latest Blog Posts:
My SALA exhibition is on display in the Adelaide Arcade until the end of August. You can only buy these pieces online for now. Link in bio. I am heading…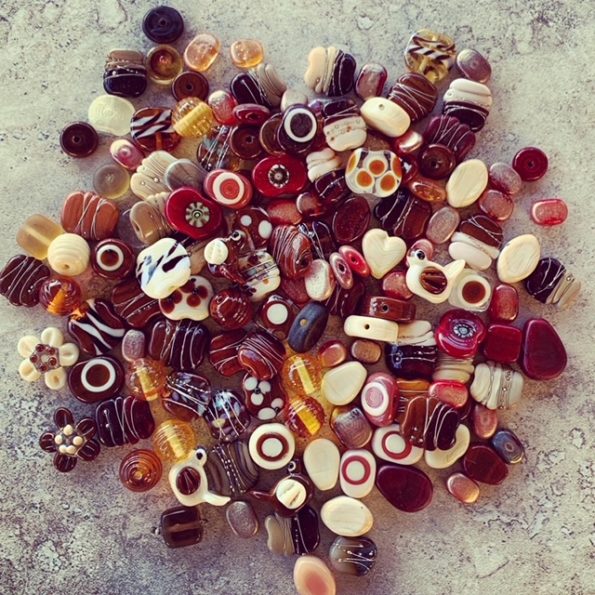 BROWN. The final colour in my @salafestival exhibition is brown. If you are all about neutral colours and love creams and beige, then this is the one for you. I love how…
BLACK AND WHITE. Classic. Timeless. Elegant. Stylish. I loved making these beads for my @salafestival exhibition currently on display in the @adelaidearcade for the month of August.
SaveSave
SaveSave
SaveSave
SaveSave